With over 5476 dead in just under a month and over 60,000 people officially infected, Italy is the country currently at the epicentre of the coronavirus pandemic. On Saturday, March 21, 793 people died from coronavirus and on Sunday, March 22, a further 651. Unfortunately, the figures for those infected only partially reflect the situation. Real estimates are difficult to make, but it is certain that the virus has already infected hundreds of thousands of people in Italy. The real situation is not clear, because the use of tests is not universal. Suffice it to say that hospital staff who come into daily contact with Covid-19 patients are not tested, while footballers, VIPs and politicians don't seem to have any difficulty in getting checked.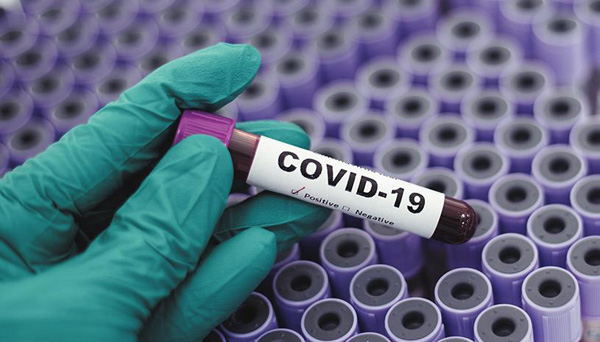 The absence of swabs for testing, combined with the irrational and chaotic management of the situation has led to a major conflict between the government and the governors of regions such as Veneto and Tuscany, who want universal testing as recommended by the World Health Organisation. Resistenze Internazionali believes it is essential that mass testing is conducted immediately, starting with healthcare workers, those who work in retail and transport workers as well as any one who is in contact with the public, or industrial workers, who work in confined spaces. At the same time, health conditions should be immediately monitored in retirement homes and prisons, where hundreds of people living closely together are at risk.
Universal testing is required so that the entire infected population can be mapped as soon as possible, so they can be confined, monitored and provided with the necessary medical care. Not surprisingly, in this context, the news that a private Italian company has exported half a million swabs to the United States has generated great anger.
Faced with the development of this serious pandemic, the National Health Service is now collapsing. Hundreds of health workers, nurses and doctors have already fallen ill at work. Conservative estimates are that 8% of healthcare workers could have contracted the virus. In this situation, all health workers are showing great courage and self-sacrifice. Several thousand doctors have responded to the appeal, launched by the government, to create a task-force of 300 doctors to be sent to the most affected areas. But we should not forget that thousands of nurses live as 'precarious' workers, who in normal times are humiliated by a government that praises them as "angels", while forcing them to work with fake tax numbers.
The health situation is particularly serious in Lombardy where 9 out of 10 of those who die from Covid-19, do so before arriving in the intensive care wards. Many people die at home after waiting hours for an ambulance, many others die in hospital waiting to be admitted. This situation, combined with the absence of lung respirators and equipment suitable to treat the disease is one of the reasons why mortality in Lombardy is so high. The effects of years of cuts in public health are now being felt. 37 billion euros of public health cuts in the last 10 years have led to this tragic situation, 70 thousand beds have been removed, hundreds of hospitals and wards closed, while thousands of doctors and nurses were made redundant. Public health has been massacred over the years by all governments, centre-right and centre-left, Lega and Forza Italia as well as by the Democratic Party, and today we are paying the consequences.
The serious health situation and the very high number of infections has led the government to propose a Decree of the President of the Council to close all unnecessary production activities. This late and totally inadequate measure should have entered into force at the start of the week. Nevertheless, pressure from the Employers federation 'Confindustria' using all its strength to push to keep all factories open, is delaying the implementation of the decree, which could be postponed until Wednesday. For their part, important delegations of workers have already declared that if the decree does not enter into force they will call a strike tomorrow morning.
Let us be clear, the fact that 'Confindustria' continues to demand that factories and production sites remain open means that they are openly working to spread the pandemic. It means that they are objectively responsible for the worsening of the situation,
The restrictive and coercive measures obeyed by working people adopted in recent days have been thwarted by the continued operation of factories in which millions of workers have continued to produce under conditions that will have fuelled the spread of the virus. The wave of strikes throughout the country has led to the closure of a number of important factories, but has failed to impose a total halt to production.
Without the pressure to close the factories, and without the important mass opposition by hundreds of thousands of workers who have courageously gone on strike these days, often against the wishes of their trade union leaders, to defend the sacrosanct right to health and protection, the government would not even have proposed its latest timid decree. If those companies whose products are not essential during this health crisis had been shut down two weeks ago, there is no doubt that tens of thousands of people would have avoided infection, and that thousands of families would not be mourning their deaths today. Once the emergency is over, it will be necessary to bring to account the owners of these factories and their associations for breaching their historical responsibilities.
This major health crisis, which is, in turn, preparing a disastrous economic crisis, is causing a radical change in the consciousness of ordinary people. While people fear infection, there is anger against the current management of the crisis by the government.
Millions of workers are understandably worried about their jobs and economic conditions when millions of redundancies are announced.
A growing number of workers are also wondering what the European Union is doing to help Italy, especially when Cuban and Chinese doctors and health workers have arrived in Italy to help the Italian population and the sick, and when Russia is sending aid to Italy, while countries such as Germany and the Czech Republic are seizing the masks intended for our country.
The European Union, just like 'Confindustria', will be put in the dock by a working class that today is considered meat for slaughter and will tomorrow be presented with the bill for the economic crisis of the capitalist system.
The time of reckoning will come, and then we will remember those who destroyed the National Health Service, those who pushed for the privatisation of health care, those who introduced austerity measures, those who kept the factories open to defend their profits.
Resistenze Internazionali demands that emergency measures are taken to immediately requisition private clinics and hospitals, which must be placed under the control of workers in the sector, to immediately nationalise the entire Italian pharmaceutical industry, which must stop producing for the profit of its shareholders and to establish a fund to provide universal redundancy payments and income support to all workers who are losing, or will use, their jobs in the coming months.